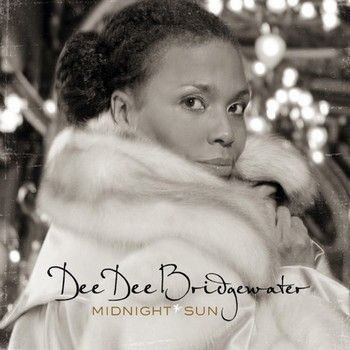 01. Midnight Sun
02. Angel Eyes
03. My Ship
04. Que Reste-t-il?
05. Lonely Woman
06. Speak Low
07. I'm A Fool To Want You / I Fall In Love Too Easily
08. L'Hymne A l'Amour
09. The Island
10. Good Morning Heartache
11. Here I'll Stay
Dee Dee Bridgewater (Vocals); Lionel Belmondo (Sax Tenor); Daniele Scannapieco (Sax Alto); Stephane Belmondo, Nicolas Folmer (Trumpet); Marc Berthoumieux (Accordion); Ray Brown (Double Bass); James Carter (Clarinet Bass); André Ceccarelli, Lewis Nash (Drums); Ira Coleman, Christian McBride, Hein van de Geyn (Bass); Thierry Eliez, Lou Levy, Edsel Gomez (Piano); Minino Garay (Cajon, Percussion); Denis Leloup (Trombone); J. Rothstein (Violin); Louis Winsberg (Guitar).
Disfrútalo !!