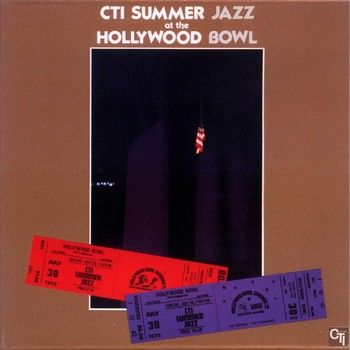 Cd 1:
01. Grits Bowl
02. Inner City Blues / What's Going On
03. California Dreaming
04. First Light
05. Blues Force
06. Rock Steady
Cd 2:
01. Theme From Love Story/Pavane/Fire And Rain
02. People Make The World Go Round
03. Funkfathers
04. Cherry
05. Bowl Full O'Blues
06. Cherry Red
07. God Bless The Child
Eumir Deodato, Johnny Hammond, Bob James (Keyboards); Ron Carter Gary King (Bass); Jack DeJohnette Steve Gadd, Terry Silverlight (Drums); George Benson (Guitar); Airto Moreira (Percussion); Hank Crawford, Joe Farrell, Stanley Turrentine,Grover Washington,Jr. (Saxophone); Freddie Hubbard (Trumpet); Hubert Laws (Flute); Milt Jackson (Vibes); Esther Phillips (vocals on Cd 2 tracks 5,6); Leonard Feather, Rick Holmes (MC).
http://www41.zippyshare.com/v/bPyBs7jc/file.html
http://www41.zippyshare.com/v/vvl6nmsD/file.html