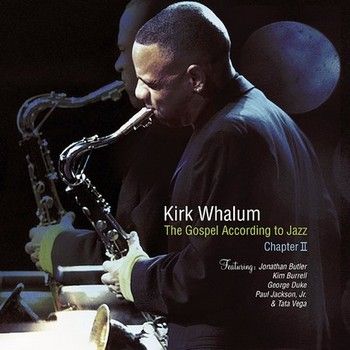 01. John 1:1
02. So Far, Soo Good!
03. Introductions
04. Thy Kingdom Come
05. Falling In Love With Jesus
06. El Todopoderoso
07. Ta Ta You Jesus
08. Spirit Medley: Spirit Of The Living God/Sweet, Sweet Spirit/Is Your All On The Altar?
09. Seasons
10. No-Word Praise
11. The Moment I Prayed
Kirk Whalum (Sax Alto, Soprano & Tenor); Kim Burrell (Vocals); Jonathan Butler (Guitar Acoustic, Vocals); Luis Conte (Percussion); Tyrone Dickerson (Keyboards, Organ); George Duke (Keyboards, Piano); Paul Jackson Jr. (Guitar Acoustic, Electric); Lynn Linsey, Alfie Durio, Fred White, Kevin Whalum (Vocals Background); Michael Manson (Bass Electric, Bass Upright); Sean McCurley (Drums); Rod McGaha (Trumpet); Tata Vega (Vocals, Vocals Background); Kyle Whalum (Bass Electric).
https://1fichier.com/?chf71mi64o