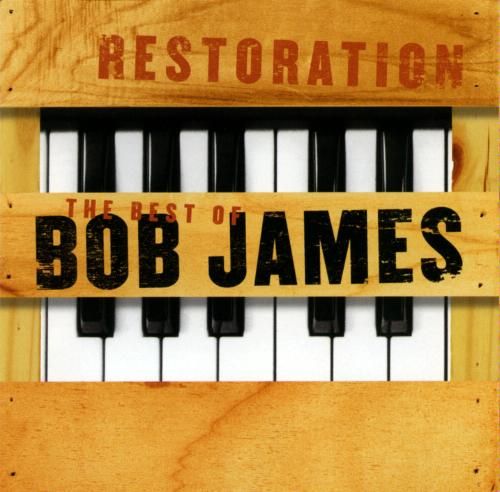 Cd 1:
01. Feel Like Making Love
02. Nautilus
03. Farandole (L'Arlesienne Suite #2)
04. Westchester Lady
05. Storm King
06. Tappan Zee
07. Night Crawler
08. Angela (Theme From "Taxi")
09. Touchdown
10. Kari - (with Earl Klugh)
11. Snowbird Fantasy
12. Shamboozie
13. Brighton by the Sea (remix)
Cd 2:
01. Maputo (with David Sanborn)
02. Ashanti
03. Restoration
04. Bare Bones
05. Movin' On (with Earl Klugh)
06. Lotus Leaves
07. Restless
08. Storm Warning (with Hilary James)
09. Kickin' Back (with Kirk Whalum)
10. Hockney (with Bob James Trio)
11. River Returns, The
12. Mind Games
13. Raise the Roof
14. Joy Ride
15. Dancing on the Water
Bob James (Piano, Fender Rhodes piano, electric piano, Clavinet, organ, keyboards, Arp Odyssey & Oberheim synthesizers); Grover Washington Jr. (Soprano & tenor saxophones); David Sanborn (Alto saxophone); Eddie Daniels (Tenor saxophone, flute); Boney James (Tenor saxophone); Kirk Whalum (Saxophone); Hubert Laws, Alexander Zonjic (Flute); Dave Friedman (Vibraphone); Richard Tee (Keyboards); Earl Klugh, Bruce Dunlap (Acoustic guitar); Hugh McCracken, Chuck Loeb, Lee Ritenour, Eric Gale, Paul Jackson, Jr., Hiram Bullock, Steve Khan (Guitar); Marcus Miller, Will James, Gary King, Nathan East (Bass); Steve Gadd, Harvey Mason, Idris Muhammad, Andy Newmark (Drums); Ralph MacDonald, Leonard "Doc" Gibbs (Percussion).
https://1fichier.com/?evtz3pn5fx